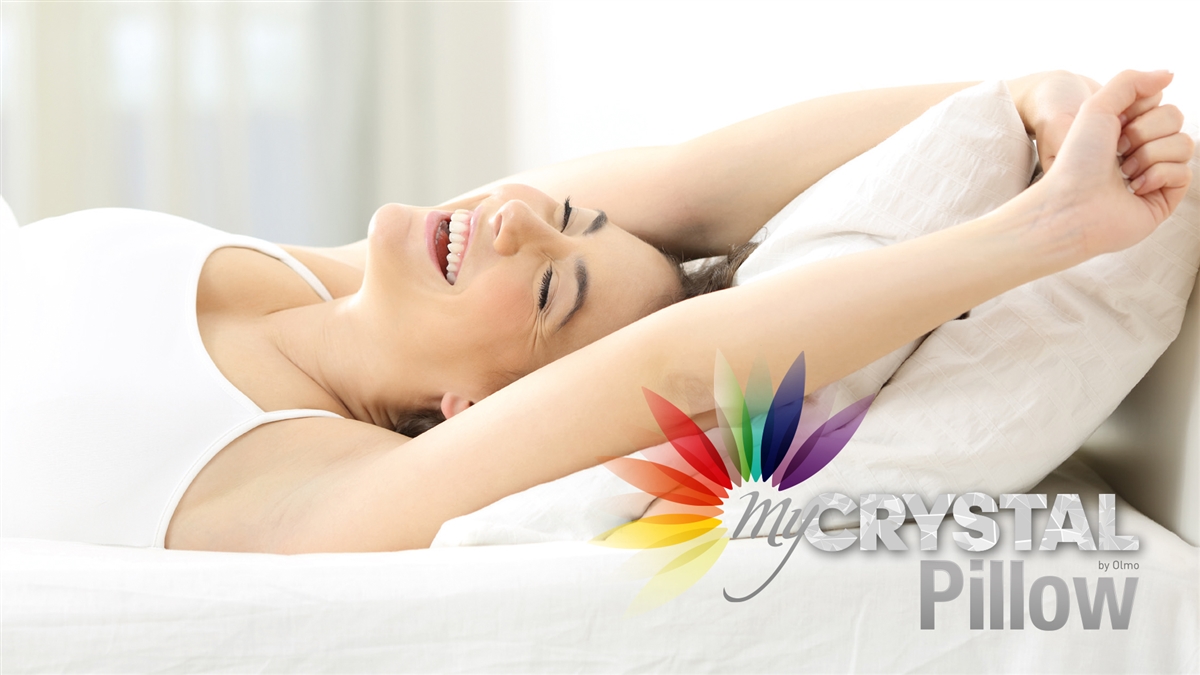 OREILLERS
MY CRYSTRAL PILLOW
RÊVES D'OR, D'ARGENT ET DE 16 CRISTAUX
My Crystal Pillow in memory foam adapts perfectly to the shape of the sleeper, springing back to its original form after use.
It responds to the pressure exercited by the weight of the head, favouring relaxation of the neck muscles, while the perforated weave ensures a high level of breathability.
Through My Pillow technology the viscoelastic Crystal Foam powered with Biocrytal® Mixture has been inserted in the middle of the pillow, exactly in the spot where it comes into contact with the face.
Provides maximum comfort and the best support to your head, neck and shoulders at is shapes according to your sleep habits. Thanks to the beneficial impact of Crystal Foam powered with Biocrytal® Mixture, it enables
a full relax and energy treatment during your sleep time. Provides continual sleep during the night, enabling body energy to be renewed and balance established. Enhances undisturbed energy flow through
the body and ultimately lead to improved quality of life. Leads to full body revitalization as it provides faster recovery and prepares for the upcoming daily challenges.
Données techniques