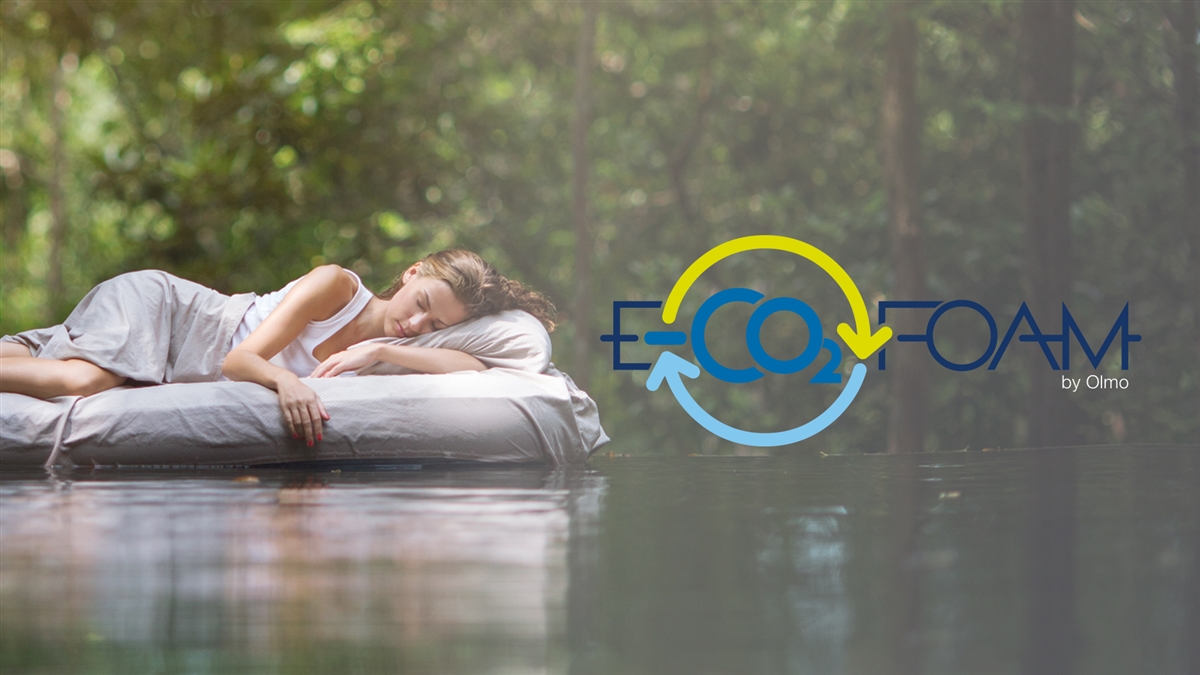 ELASTIC FOAM | BEDDING
E-CO2FOAM
THE NATURE THANKS
Well-being for you and the nature
EcoFoam materials are produced using a new special polyol synthesized with carbon dioxide (CO2). This is an innovative raw material for the production of high quality flexible polyurethane foams. It brings CO2 back into the value chain and can help
to reduce the reliance on fossil fuels.
EcoFoams present mechanical-physical characteristics comparable to those of other conventional foams, excellent air permeation and low compression set (permanent deformations), essential parameters for a quality mattress. On top, we have to consider sustainability: by using products made of EcoFoams, each of us contributes to the environmental protection.
Technical data