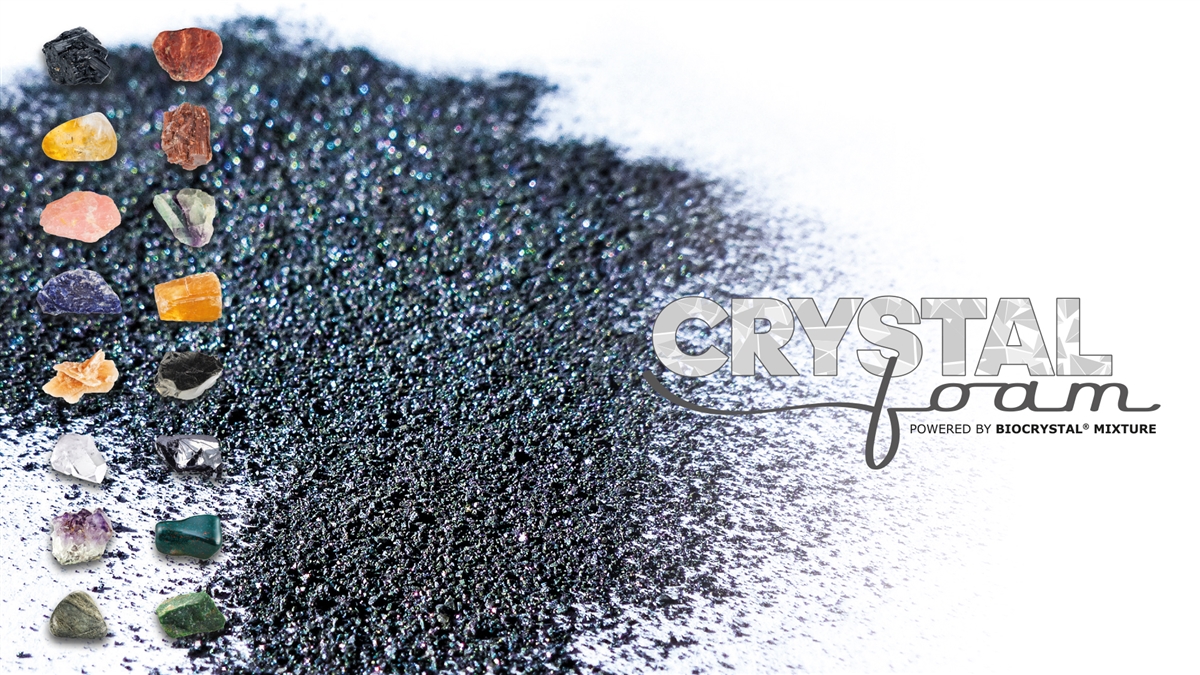 ELASTIC FOAM | BEDDING
CRYSTAL FOAM
RESTING AT THE BEST
Energy crystals
Crystal foams contain crystals that emit energy in form of light and vibrations in the quantity that our body needs. Thanks to this energy, the body invigorates and its natural defences are strenghthened, bringing new vitality and improving our overall health. The crystallotherapy has shown that crystals have positive effects on the human body and contribute to maintain an overall well-being. Crystal foams contain crystals that do not have any contraindication: they have shown many benefits for the health. The Institute Bion carried out several researches and demonstrated that muscles and nervous system of the persons, who rest on mattresses containing crystals, are more relaxed. This effect supports a better sleep even during a short time.
Crystal foams promote a high quality rest and allow preserving the energy levels.
The regular use of mattresses made of Crystal foams fosters a bio-revitalization of the body, contributes to lower physical and mental stress and to recover vitality, because the body energy flow is uninterrupted.
Crystals are eternal and unbreakable. For this reason the beneficial properties of Crystal foams are long lasting.
Technical data