POLYURETHANE FLEXIBLE FOAM
OLMOSOFF®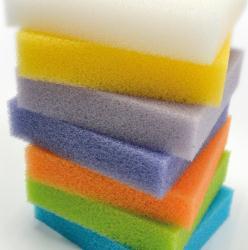 Open cell microcellular foams of conventional type. Highly innovative foam with a high degree of technology.
The primary characteristics are excellent resilience, excellent comfort, low distortion, high resistance to tensile force and tears and outstanding breathability.
The range spans from 12 kg/mc. to 45 kg/mc. with characteristics of low bearing capacity.
Suitable for both furniture and bedding.

REFERENCE NOTES