POLYURETHANE FLEXIBLE FOAM
H.R. / HIGH RESILIENCE FOAMS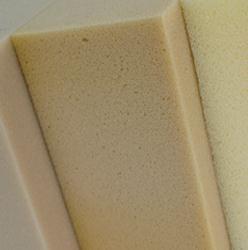 Open cell microcellular foams H.R. type (High Resiliens).
Alternative to classic conventional foams. They show better performance in terms of resilience and breathability that improve the comfort level.
A peculiar characteristic is excellent flame resistance that allows these foams to meet the most common international standards in terms of fire safety.
REFERENCE NOTES