POLYURETHANE FLEXIBLE FOAM
BRITISH STANDARD SERIES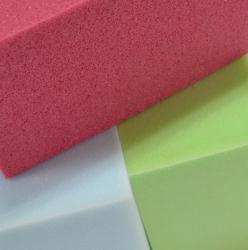 Open cell microcellular foams of conventional and H.R. type.
It is a full range designed specifically to pass very strict flame resistance tests such as B.S. 5852 CRIB V.
It is formed in the Polilatex C.M. family and Elast Performance FR series. The foam range offered provides the possibility to have satisfactory solutions for every requirement in the context of upholstered furniture where a particular need for fire safety is requested.
REFERENCE NOTES