CERTIPUR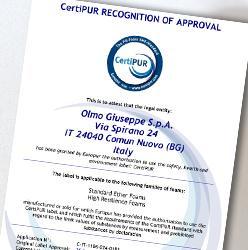 Application No.: C-IT-1106-024-0185
Original Label Approval: 26.09.2011
Europur created CertiPUR, the safety standards for the health of human beings and of the environment by the European Industry of Polyurethane Flexible Foam Blocks (PU) used in the fields of bedding and upholstered furniture.
CertiPUR responds to the demand for higher levels of attention to the safety of products with Flexible polyurethane Foams with a precise commitment to further increase safety standards. It also enables the industry to be at the forefront in the fulfilment of the relevant European legislation, such as Directive 2001/95/EC on Products' general safety and other regulations.
OEKO-TEX® Standard 100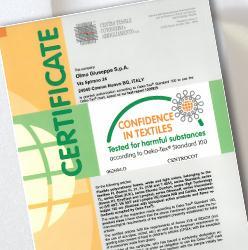 Test report: 1305925 | 31.07.2013

Product certification according to OEKO-TEX ® Standard 100 offers companies that belong to the whole textile chain an optimal tool and a clear added value for their company's quality control. The OEKO-TEX ® certificate documents that the articles listed have been tested with success according to the OEKO-TEX ® Standard 100 and satisfy the requirements of a class of common products.
The symbol "confidence in textiles" marking the products and the guaranteed security of textile products are additional selling points that, according to polls, are more important for consumers than price, functionality and brand.
Due to its popularity, the OEKO-TEX ® mark is taking on a character similar to that of a trademark and is actively requested by consumers.
BUREAU VERITAS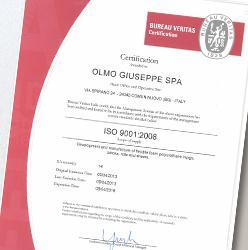 Certificate No.: IT248982/UK | 09.04.2013

Bureau Veritas is a global leader in assessment, evaluation and risk analysis in the framework of quality, environment, health and safety and social responsibility (QHSE-SA).
The Group provides inspection and control services, compliance testing and certification in support of organisations of all sizes and in all sectors, both public and private, from industry to services.
Our verification activities may have as their object systems and processes, products and services, goods, works and projects and have as a reference standards recognised worldwide, both binding and voluntary regulations at the national and international levels and either own or Customer specifications.
Our activities generate added value for the customer because they represent strategic support in risk management, the control of supply chain and improvement of performance.
TÜV Rheinland
LGA Products GmbH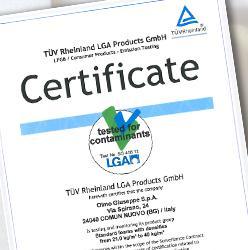 Certificate No.: 60078353 0001 | 24.02.2012

Documenting the quality of your products with an independent and recognised certification mark.
Our experts provide support for you -from development to market approval- in Germany, Europe and overseas.
As a supplier of holistic services, we check and certify the safety, performance and quality of technical equipment, capital goods, durable goods and consumables. We also offer testing services according to individual criteria or in line with our renowned standard TÜV Rheinland.
HHL Technology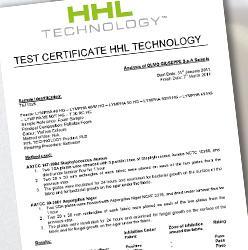 Test Certificate HHL Technology
Sample identification: TE11025 | 07.03.2011